There are many ways you can find out more about our work and get involved. Check out our videos, blogs, events and podcasts below:
Per Capita's Centre for Equitable Housing has just released a major survey of community attitudes towards housing affordability in Australia, revealing that most Australians think the housing market is in need of significant reform, and want the Government to intervene. The Australian Housing Monitor is a nationally representative survey of Australians' views about the housing market. It is ...
Read more
Past Events
March 15, 2023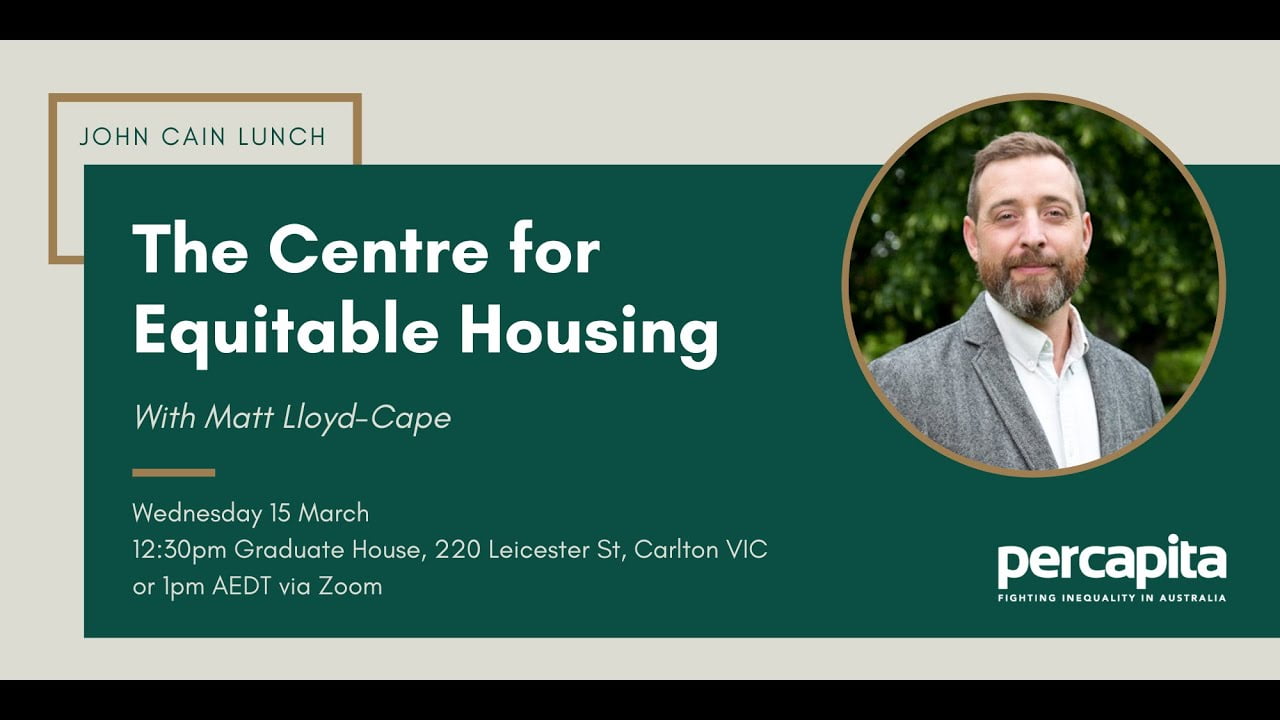 The Centre for Equitable Housing (CEH) is a new initiative within Per Capita, aimed at providing research, policy advice and public engagement on housing affordability-related issues. Secure and appropriate housing is a fundamental human right, essential to household wellbeing and critical for communities and the economy. But despite our growing national wealth, it is increasingly ...
Read more
The Victorian Government is conducting an Inquiry into the Rental and Housing Affordability Crisis, which has triggered intense debate over what policies would reduce the costs, increase security, and limit the rise of housing stress and homelessness. Some commentators are demanding that the state government get out of the way, and allow the private sector ...
Read more
By Matt Lloyd-Cape and Lucy Tonkin. Open a newspaper on any day and you'll be met with a new story about Australia's housing crisis. How older women are the fastest growing cohort to experience homelessness, or that female heads of lone parent households are most likely to experience significant and prolonged housing stress. But we ...
Read more